Regular price
Sale price
$36.90 USD
Unit price
per
Sale
Sold out
MINIX NEO P1 supports the majority of Quick Charging Protocols, including Apple PD 3.0, Android QC4+, QC 3.0 etc.
It is compatible with most USB-A and USB-C smartphones, tablets, laptops and electronic devices.
2 x USB-C Power Delivery 3.0 (Max 65W)
1 x USB-A Quick Charge 3.0 (Max 36W)
View full details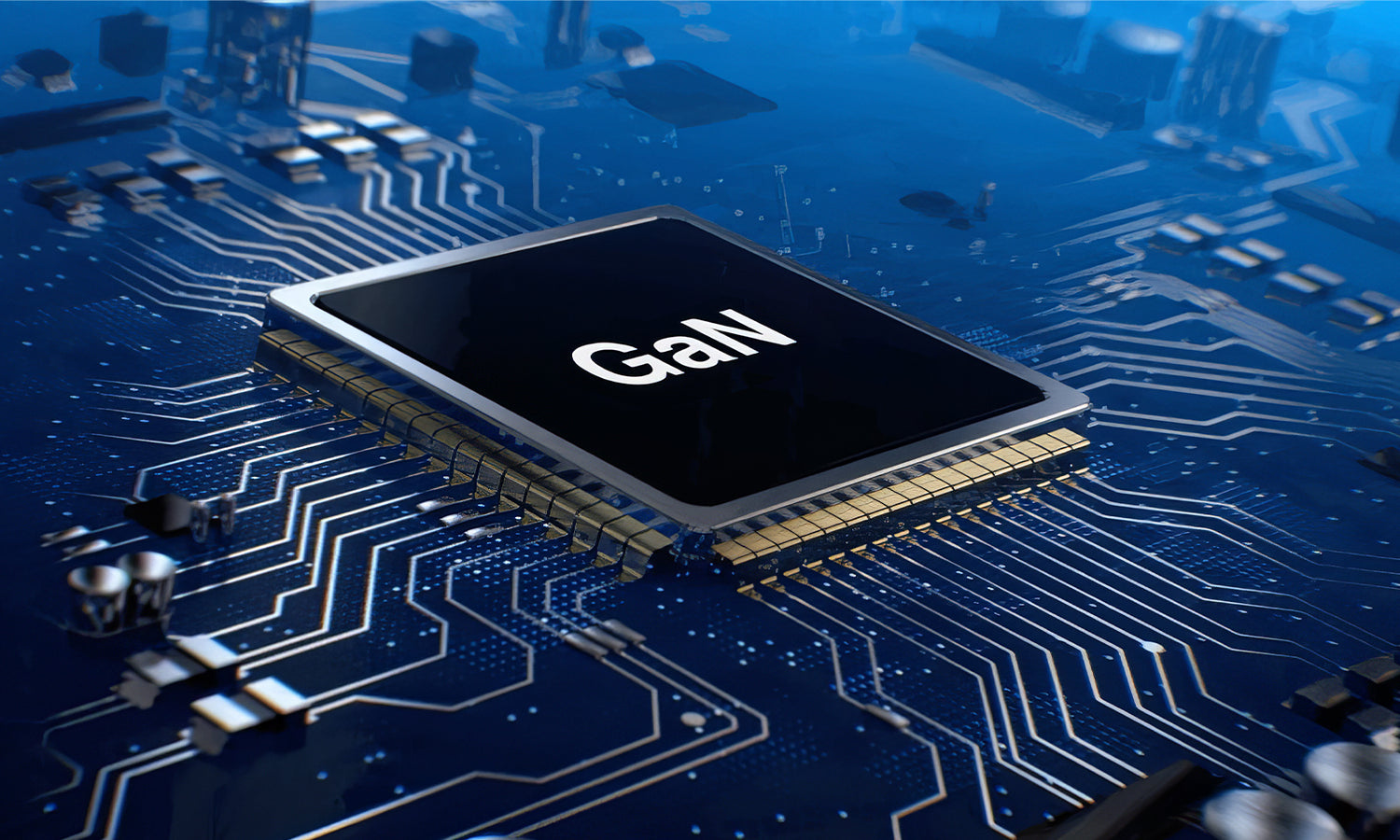 Next-Gen GaN Technology
MINIX's 66W Turbo 3-Port GaN Charger harnesses Gallium Nitride (GaN) tech, providing potent power in a compact, lightweight design, surpassing traditional chargers with superior efficiency and reduced heat generation.
Power Sharing Technology
Equipped with 66W, the charger features 2 USB-C (Power Delivery 3.0) and 1 USB-A (Quick Charge 3.0) ports, ensuring simultaneous and efficient charging for your laptop, smartphone, and other USB devices.
Compact and Space-Saving Design
MINIX's 66W Turbo 3-Port GaN Charger boasts a compact and space-saving design, making it highly portable and perfect for on-the-go charging without taking up much room in your bag or outlet.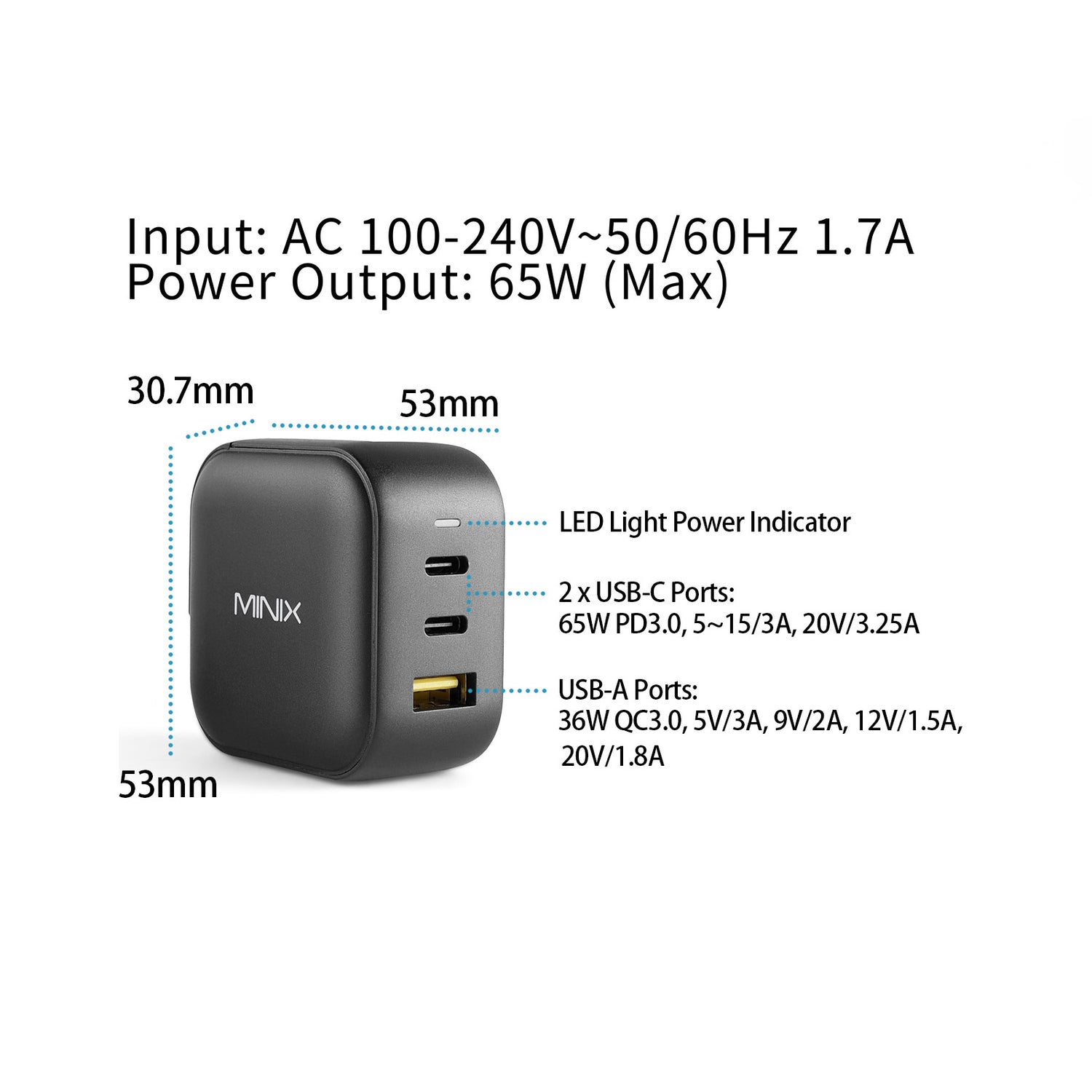 Ports
2 x USB-C and 1 x USB-A
Max Power Output
66W
USB-C1
65W Power Delivery 3.0, 5~15V/3A, 20V/3.25A
USB-C2
65W Power Delivery 3.0, 5~15V/3A, 20V/3.25A
USB-A1
36W Quick Charge 3.0, 5V/3A, 9V/3A, 12V/3A, 20V/1.8A
Power Input
AC 100-240V 50/60Hz 1.7A
Compatible Plug Types
Type A (US)
Type C (EU)
Type G (UK)