Unlock USB-C Potential
MINIX NEO C-G offers seven simultaneous ports, including 4K HDMI, Gigabit Ethernet, USB 3.0, USB-C (Power Delivery), and card readers for seamless connectivity, making your USB-C laptop compatible with legacy USB-A accessories.
Stunning 4K @ 60Hz HDMI
Enjoy crystal-clear 4K @ 60Hz visuals and multi-channel sound on external displays via direct HDMI-to-HDMI connections.
Fast Gigabit Ethernet
Instantly connect to high-speed Gigabit Ethernet networks for rapid data transfer, ideal for streaming and gaming.
Stay Charged
Charge your device through the USB-C pass-through port, recommended for multi-port usage.
Rapid Data Transfer
USB 3.0 ports offer 5Gbps data transfer, and card readers support up to 104MB/s, but note that Apple SuperDrive is not supported.
Universal Compatibility
MINIX NEO C-G's plug-and-play design seamlessly connects to various laptops and tablets with at least one USB-C port, supporting macOS, iPadOS, and Windows 10 OS. Verify device compatibility for display output, power input, and data transfer via USB-C.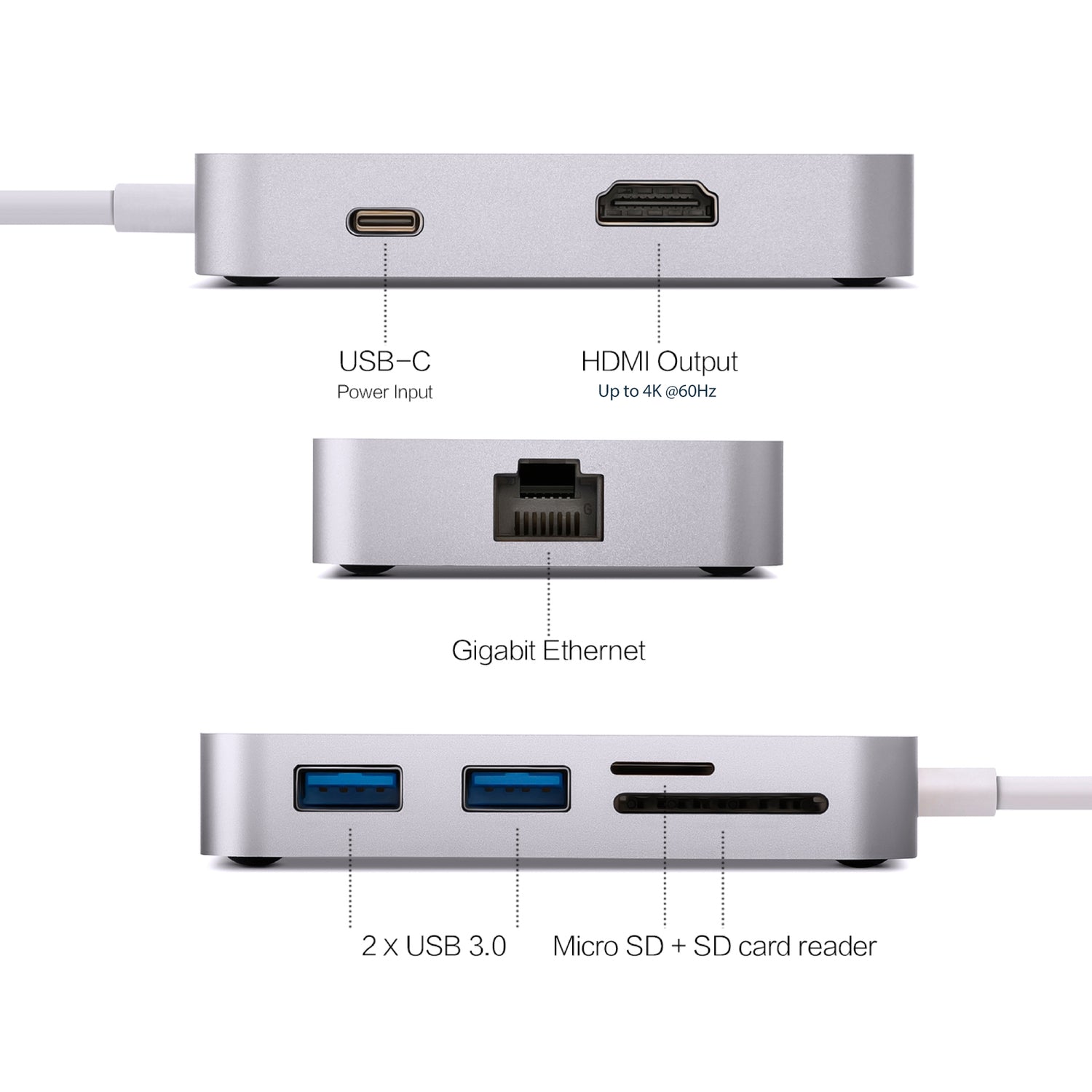 Features
- HDMI output (4K @ 60Hz)
- Gigabit Ethernet
- USB 3.0 port x 2
- Micro SD card reader
- SD card reader
- USB-C (only for power delivery)
Compatibility
macOS, iPadOS, Windows 10 OS
Size
90.5mm x 56.5mm x 15.0mm
Available Colours
Silver, Space Gray